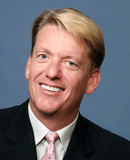 For 28 years, Richard S King Jr has been helping families and companies with their insurance needs. Our team of Underwriters and Risk Managers help develop strategic plans to manage risk and premiums for our clients.
While specializing in commercial insurance, our team approach of providing insurance strategies with creative programs helps meet the needs for our commercial clients making sure that they have the right coverage for the proper exposure.

King Insurance Agency Inc.